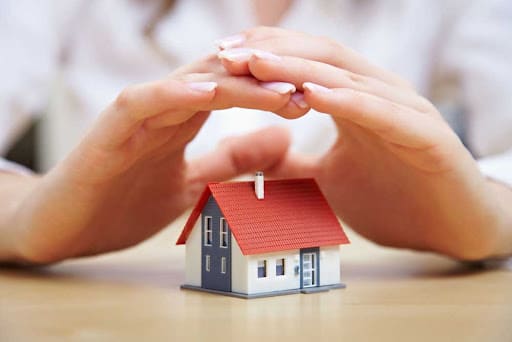 Property ownership can be a great long-term investment. For the most part, being a landlord can be a fairly easy and enjoyable process if you use the proper procedures, screen applicants to find the best tenants in order to avoid issues, and are educated about the rental market. Every landlord hopes they have a problem-free rental experience with the best renters who they won't have to evict. But that can't be true if you lack some of the basic knowledge of a landlord.
Having this expertise will set you apart and help you stay afloat in the industry. For both new and experienced landlords, here are five things you must know!
Eviction Procedures
Every state has different eviction rules and procedures you have to obey, so you need to make sure you read the specific provisions for your area or state. You should also know as a baseline that you can't just automatically evict a tenant out of the blue since most evictions ask for specific notices before court proceedings. Some even require mediation before the court is even an option.
While these are only a few laws landlords should be aware of, don't forget to do your research on others too, as well as your local regulations. Being as prepared as you possibly can when it comes to landlording will help you avoid legal challenges and save money in the long run. Having that said, being educated as a landlord can only benefit you, your rental property, and your business as a whole.
How To Prioritise Relationships
It's essential to build good relationships with tenants. Clear communication is key when handling tenant requests and issues. Always be polite and professional when speaking to tenants, and remember that you are providing a service in exchange for rent. If a tenant has a problem, listen and try to find a mutually beneficial solution. Taking the time to cultivate strong relationships with tenants can help create a sense of trust and respect, making it easier to manage your rental business.
Know When It's Time To Ask For Help
Taking on the responsibility of renting or managing a property by yourself can be overwhelming if you're not considering all that comes with it and is required. Hiring outside vendors to assist with maintaining the property, making repairs, collecting rent, or other tasks may be your best choice and extremely helpful to you and your business.
This can be achieved by hiring a property manager to do it for you in the most effective way. You don't need to manage the entire business by yourself, learn when to ask for help and when to take a rest in order to let someone else take over, as property managers are skilled and know the ins and outs of this business, so leveraging their expertise can only benefit you in the long run.
Financial Management
Working as a landlord, you should be familiar with at least the basics of financial management. This includes understanding how to read and interpret financial statements, create and manage a budget, and track income and expenses. You should also be familiar with the laws and regulations related to financial management.
A landlord should know the different financing options available for rental properties and stay knowledgeable at all times. This knowledge can help them secure the right financing for their rental property and ensure the finances are managed properly.
The Fair Housing Act
Basically, this Act prohibits any kind of discrimination based on race, color, national origin, religion, sex, familial status, and disability. Knowing this law can be crucial in your experience as a property owner, as you will most likely come across instances where you will have to apply it.
It's best to stay up-to-date and attentive when it comes to this, as it'll help you avoid a lot of legal troubles along the way.
Conclusion
Landlords are individuals or businesses that rent property to tenants for payment, and as a landlord, you have several important rights as well as responsibilities towards your tenants and your business. We understand that it can sometimes get overwhelming especially if you don't know if you are doing things the right way. But, by following this short guide on 5 things you must know as a landlord, you can have a headstart on running your business efficiently and ensuring profit.
A property manager, as we've already established is a skilled professional who can guide you along the way. You can leverage their expertise in order to make your life easier and have a flourishing business at the same time.
Get in touch with us today and learn more about our services.