Answers to Commonly Asked Tenant Questions
See below for common questions. Scroll down for more information on maintenance, emergencies, our Terms & Conditions, and the Breaking Lease Policy.
Something broke!

To submit a request please view our Maintenance Troubleshooting page. If it's a maintenance emergency call or text 855-559-5525. If it's any other emergency call 911.
I locked myself out. How do I get a replacement key?

Submit the request through the portal under "maintenance request" located at www.cmc-realty.com. There will be a $50 fee. If it cannot wait, call our locksmith at 562-234-1811. You will need to pay them directly.
How do I pay my rent?

We now offer online rent payments with E-Check (ACH). For tenants who prefer cashier's check, money order or personal check, you can either mail it or drop it off at 5318 E. 2nd St. #326 Long Beach CA. 90803 made out to CMC Realty.
I want to adopt a dog/cat/bird/reptile/chinchilla, are pets allowed?

Pet policies vary by building. Submit a Call a request via the portal for details specific to your building. For a pet application, Pet Application.
I'm moving out, where do I send my 30-day notice?

Please log on to the portal and select "30 day notice to vacate", include your forwarding address and hit "save". This will alert us automatically.
I'm moving out, where do I turn in my key(s)?

Please leave them in a designated spot inside the unit and leave the front door unlocked. Alternatively, you can drop them off at 5318 E. 2nd St. #326 Long Beach CA. 90803.
Maintenance Request
With regards to maintenance requests, our objective is to resolve your maintenance and property condition concerns as efficiently and easily as possible. Whether an issue arises during normal business hours or in the middle of the night, we respond and evaluate maintenance requests quickly to ensure we take the best approach.
When we approve your maintenance request, we will give you the approved work order # and allow you to schedule a time that works best for you.
Please consult the information below to classify and handle your maintenance issue(s).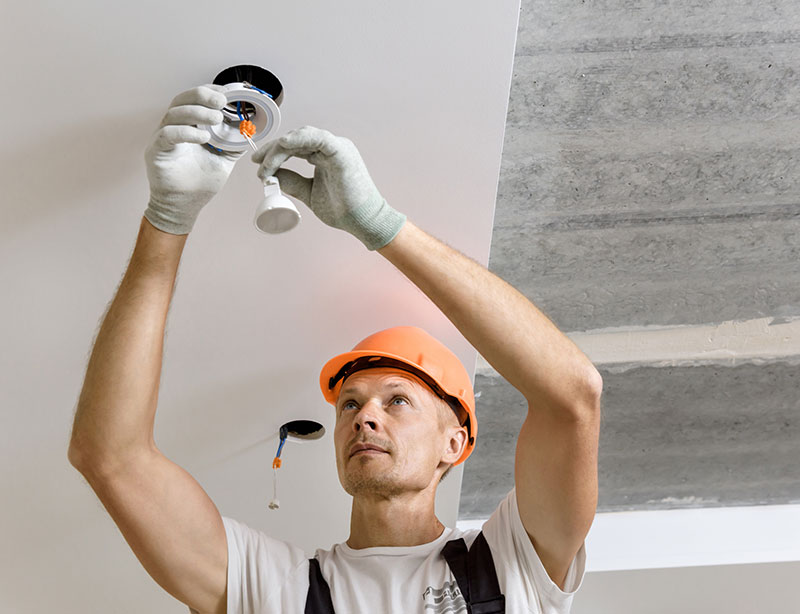 Medical Emergency
Medical emergency: Dial 911
If you have a medical emergency that puts you and/or another individual's safety at risk, contact the police or fire department.
Utility Emergency
Gas
If your home smells of natural gas, move to a safe place outside and call your gas company immediately.
Electric
If electricity has gone out, call the electric company immediately or use the electric company website and your zip code for local outage information.
Non-Emergency Maintenance Issues Include:
Leaking or dripping faucet
Garage door won't open or close
Appliance stopped working
Air conditioning has stopped working
Roof leaking after heavy rain
Bugs or rodents found at property.
Lost door, mailbox or laundry key
Exterior light went out
Slow drain
Broken garbage disposal
Broken laundry machine
After-hours (after 5 pm)/Weekend Maintenance Emergency
For an after-hours maintenance emergency call (855) 559-5525. Emergency maintenance issues include:
Broken water pipe
Furnace not working
Sewage spill/backup
Building/unit unable to be secured using current locking mechanisms
Non-functioning plumbing with no alternate facilities, e.g. only one toilet or shower available on property
CMC Realty & Property Management Terms & Conditions
The following terms and conditions apply to all tenants of all properties managed by CMC Realty & Property Management.
CMC Realty & Property Management may perform a periodic walkthrough of the property at request of the owner. Tenants will be given reasonable notice prior to management entering the property.
Tenants and their guests are expected to abide by all, house rules & regulations, laws and city ordinances, as well as any HOA rules and regulations, at all times. Violations may result in a documented lease violation, fine, and/or eviction.
Tenants are expected to remain peaceful with other tenants, guests and neighbors. Any disputes are to be resolved amongst the involved parties.
CMC Realty & Property Management will not mediate or get involved otherwise in any dispute between tenants, guests and/or neighbors. If a tenant feels unsafe or at risk in any way, they are to contact the appropriate law enforcement agency and report the situation.
Smoking is not allowed in the building or unit at any time.
Tenants cannot perform any repairs or maintenance on the property. Tenants should instead submit a service request via their online account.
Tenants are not permitted to paint any ceilings or walls, or alter the appearance of the property otherwise. However, tenant may make specific requests with their Property Manager to alter
property's appearance.
CMC Realty & Property Management will seek approval from the owner based on request of tenant.
CMC Realty & Property Management will perform all work for any request that is approved.
Work to alter property's appearance will be completed at the tenant's expense, and payment is required in full before work begins.
Owner may require tenant to also pay to have property returned to its original condition (i.e. painting walls back to original color).
Tenant is responsible for purchasing and changing light bulbs, furnace filter, and fire alarm/carbon monoxide detector batteries.
Not intended to override nor replace an actual lease document. Actual lease may or may not include exact verbiage and/or items listed on this site. Items listed on this site are subject to change at any time and without notice.
---
Breaking Lease Policy
There are two options:
1) Tenant may pay the remainder of the lease term upfront and then vacate.
2) Tenant may instruct CMC Realty & Property Management to find a new leaseholder on their behalf.
If a tenant chooses option 2:
Tenant must contact the Property Manager to request that a new leaseholder be found.
Subletting is not allowed at any point.
Tenant must IMMEDIATELY pay a "breaking lease fee" equal to one month's rent. Please note: A tenant's security deposit may NOT be used to pay this fee.
This breaking lease fee covers:
Finding new prospective tenants
Performing all showings (around your availability)
Facilitating new lease signing/move-in
Processing new tenant applications
This breaking lease fee is due IMMEDIATELY, or transaction will be null and void and tenant will be responsible for full lease term.
Tenant pays $199.00/month in advertising costs. (Amount is paid upfront each month and is billed for as long as the property is advertised.)
Tenant is responsible for all rent until the date the new tenant moves in.
Tenant must vacate 72 hours prior to new tenant moving in, to ensure property is move-in ready.
All other move-out requirements will apply.