Rent To Own Program
Up to $5,000 value

When you plan on purchasing a home, let CMC represent you and we will credit the dollar amount equal to your refundable deposit, up to $5,000 and apply it towards your closing costs. Your refundable deposits will not be impacted or reduced as a result of using this incentive. Contact us at any time during your lease term to learn more about this incentive.
Liability Insurance
Finding good renters insurance can be difficult, expensive and exhausting. CMC makes this process simple by providing the required renters insurance with no credit checks, deposits, or delays. Tenants will be automatically enrolled into the Master Tenants Policy that is included in the Resident Benefit Package. Enrollment in this policy removes the Tenants obligation to provide a certification of insurance for accidental damages arising from fire, smoke, explosion, and sudden accidental water discharge caused up to $100,000. Conditions, deductibles, and exclusions apply so please review the policy and renters insurance addendum for details.
On-Line Rent Payments
Residents have access to the secure, easy, online portal to view electronic
statements, pay online, and schedule automatic ACH payments. In addition to online payments, Residents may have the benefit of using services like RentMoney at thousands of participating locations. All online Portal activation fees are waived as part of the Resident Benefits Package.
Real Estate Lead Referral
Up to $500 Value

We want to help our Residents put money in their pocket. We have Real Estate Experts that want to help you or anyone you know looking to purchase and/or sell property. If CMC closes a deal from your referral contact, we will give you $500.
Credit Reporting
Improve your credit health when you pay your rent on time. We will automatically report your monthly rent payments to our preferred credit agency to help build your credit.
24-Hour Repair Hotline
You get to talk to a live technician 24/7 for help during an emergency maintenance issue.
Property Inspections
We inspect your property during your occupancy to ensure there are no outstanding repairs that need to be addressed.
Secure Resident Portal
Your secure access to your account allows you to view/print your payment history, print rent receipts, make repair requests, and update your info any time.
Utility Concierge
If you are new resident with CMC Property Management, we offer our FREE Utility "turn on" Service. This service is provided through Citizen Home Solutions and they will take care of connecting all your utilities, including internet, electric, gas, trash and water. This allows you to focus on more important things during your move into your new home. Citizens will ensure that you get the best utility rates and deals that are available for your home and area!
Frequently Asked Questions:
Can I opt-out of this Residents Benefits Package?

Yes – But only the Tenant Liability Insurance Portion. CMC is providing the Resident Benefits Package to all tenants. The included insurance coverage is under CMC as a Master Policy and applied to each home under management. Tenants receive the benefits of the coverage without applications, credit checks, or billing.
What if I have my own Renters Insurance coverage?

The Resident Benefits Package will apply to all units and tenants under the CMC Master Policy. Tenants may opt-out of the insurance portion of this program by showing proof of Renters Insurance with coverage of at least $100,000, and naming CMC as additionally insured for a cost difference savings $9 per month.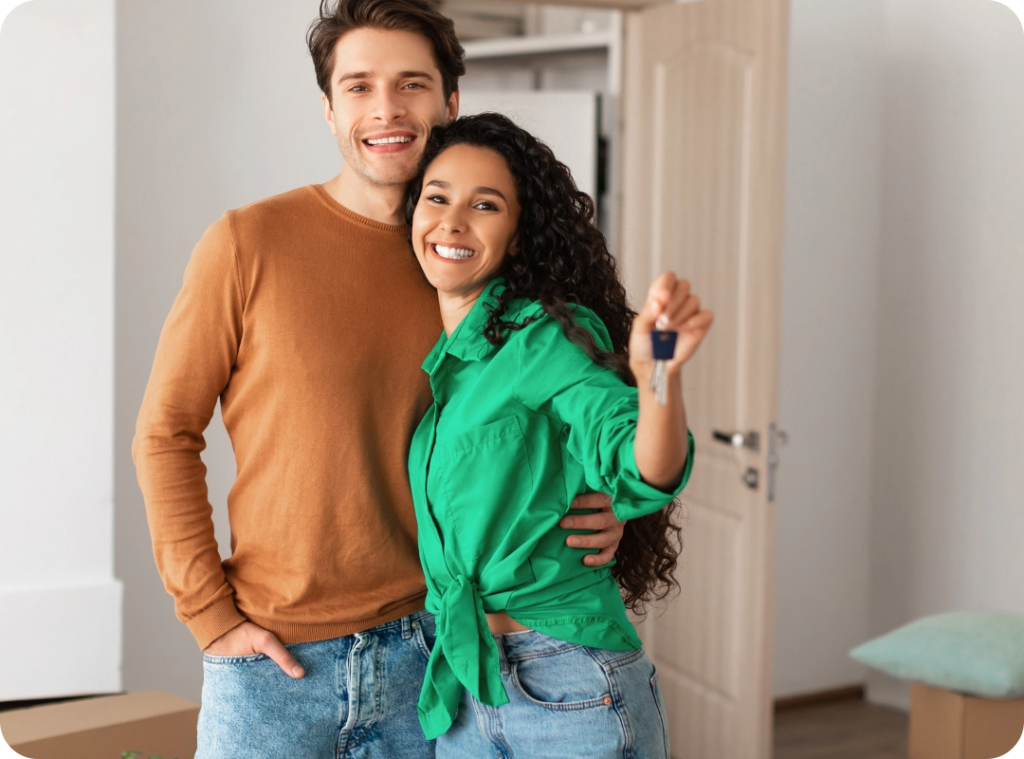 "The CMC team is 100% dependable and always responsive. I have been using them since 2013, with zero hassles, zero issues and perfect timelines when needed. An A-tem for sure!"
Danny K.