A Personalized Approach to Buying and Selling Rental Properties
Comprehensive Services
From valuations to marketing to negotiating deals, we are a one-stop shop for the entire rental property buying and selling process.
Immersed in the Market
As long-time Long Beach residents, we anticipate market trends and have insider knowledge that gives you a
strategic advantage.
Advanced Market Analysis
Our local expertise means superior analysis that goes beyond the numbers to identify the absolute best values on the market.
Focused on YOU
We are a small team. Our focus is on you, your unique situation, and how to maximize your ROI whether buying or selling a rental property.
High ROI Vacation Homes
Investors interested in purchasing short-term rentals can rely on us for consistent opportunities in the most
desirable neighborhoods.
Foreign Investment Specialists
No matter where you live, we are responsive, understand your unique needs, and will protect and maximize your investment.
We Help Investors Find Success in the Long Beach Market
"…exceeded our expectations on all fronts and we sold our condo well above list price while having it on the market for less than a week…consistently thoughtful, responsive, and strategic…It was a best-case win-win scenario for all parties involved…"
Michael C.
"I recently worked with Charles and the CMC team to sell my 4 unit property and Charles and his team were absolutely spot on, A-game!!! A+++!!!"
Danny K.
"Charles and Barbara are spot on in their field. Barbara is the only real estate agent that I have been associated with who consistently watches listings for a property that meets my very specific wish list…They are both always professional and have their pulse on the realty market."
Alicia H.
"…The whole process from offer, negotiation all the way up until we received the keys was under 30 days. It went smooth, [Charles] saved us money and we couldn't be happier with the whole transaction."
Thomas W.
"It was incredible to own our first house in U.S. in less than 6 weeks while overseas! We never imagined to accomplish this miracle without Charles – he was the key booster to help us win the bid with best bargaining price and effectively expedite every step to complete the transaction."
Shawn H.
"The property was listed and we had offers within the first 3 days. We were in and out of escrow before we even knew it…I highly recommend CMC Realty for both a management company and realtor company to all my military friends. I could not be happier. Thank you!"
Andrew V.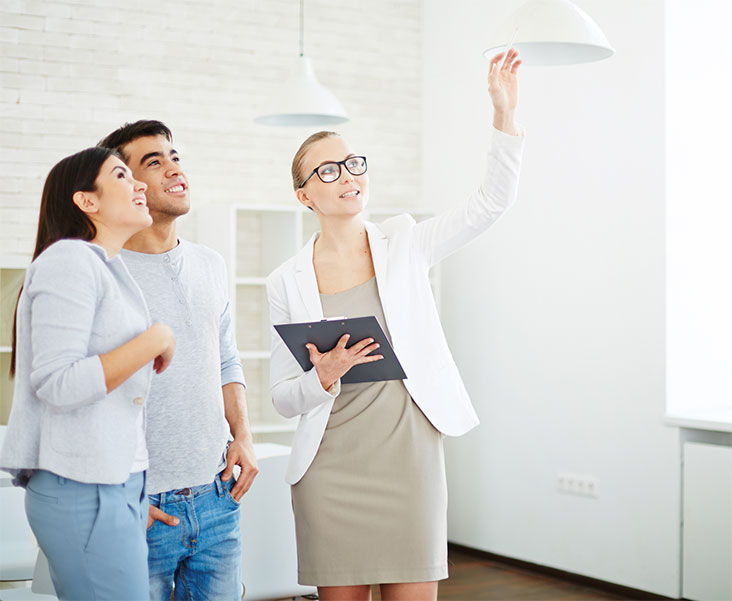 Buying a Rental Property
in Long Beach?
When you partner with the dedicated team at CMC Realty & Property Management, you will get access to the best rental properties on the market. Our expert advice is based on over two decades of experience in the Long Beach market. You will get a great deal on a great opportunity and then have a partner that will be there to support and maximize your investment.
Our property management services are designed by investors for investors and focus on getting you consistent rental income at the highest effective rental rate. We work hard to ensure the happiness of both property owners and tenants because that's the most efficient way to deliver stellar results.
Find the Perfect Opportunity
Selling a Rental Property
in Long Beach?
By skillfully marketing your property specifically for the Long Beach market, we will sell your rental property quickly and for top dollar. Even if you're dealing with slow-paying tenants or have a long list of deferred maintenance, we know how to find the right buyers who will make the best offers.
Using our nuanced knowledge and vast network of clients and investors looking for opportunities, we will position your rental property to sell for the value that matches your goals. With over two decades of successfully selling in the Long Beach real estate market, you can expect to find your own success with CMC Realty & Property Management.
Maximize My Return
Wondering How Much Your Home Is Worth?
Find out to the perfect price to list your property. Click the link below.