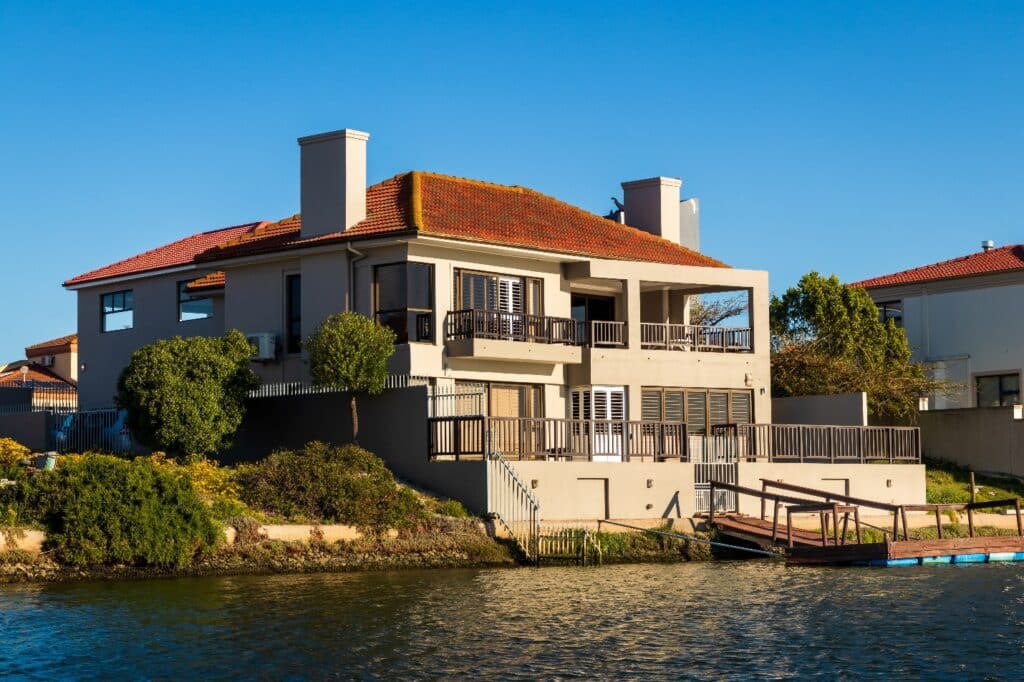 You've bought the perfect rental property, you've found a good tenant, and you've got a lease agreement in place. You may think there's nothing left for you to do but rake in the monthly profit, but that's not exactly it. While renting your property has the potential to be an amazing source of passive income, if you're not cautious, your property can end up bleeding money and costing you more than you may be comfortable with.
In today's post, we'll give you some examples of why your estate might be defaulting in profit.
Unexpected maintenance and repairs
Even if you've rented to the perfect tenant, you will have to shell out some money from time to time for basic repair and maintenance. A survey suggests that 77% of homeowners face regular maintenance and repairs, so our advice is to budget and plan for them ahead. You need to remember that if you neglect small issues and don't conduct routine checks, these repair costs can end up losing you money without even realizing it.
Lack of proper tenant screening
One of the primary reasons why rental properties lose money is a lack of proper tenant screening, and not paying attention to red flags signalizing troublesome prospects. When you fail to conduct a thorough background check, you run the risk of renting to tenants who have a history of late payments, property damage, and similar issues that might affect your cash flow. This can lead to costly repairs and legal fees, which in the end cause your business to decline in profit.
To avoid these issues, we advise you to always conduct proper tenant screening, which includes checking credit history, verifying employment and income, and contacting previous landlords to verify good behavior.
Bad advertising and long vacancies
Bad property advertisements and prolonged periods of vacancies go hand in hand. First impressions matter, and when potential tenants are looking for a new home, the first thing they'll see is your property photos. If your photos are blurry, poorly lit, or unappealing, it's unlikely that people will be interested in renting from you. Choosing a house is an emotional choice for most people and aesthetics play a big part in making them feel at home. According to these Las Vegas property managers, if your photos are high-quality and show off your property in the best possible light, you're much more likely to attract tenants.
This issue can be easily fixed by hiring a professional to take good photos of the property. Besides this, a pro in real estate marketing can create the perfect listing to captivate the best prospects' interest.
Low rental prices
When it comes down to it, the only way you can profit is if you make more in rent payments than you spend on mortgage, maintenance, and other property expenses. If you are charging the tenant a small sum per month, but you are spending just as much or even more money on maintaining your property, then you'll be at a loss.
In the same fashion, a lower rent than the norm of your area might make you lose money without reason. Some landlords do not bother with the trouble of market analysis, which makes them set lower than they should, hence losing the opportunity of cashing in a more fair amount.
You should keep track of all the expenses related to your estate and see if there are any ways to reduce these costs to keep it from bleeding out money. If you are able to lower your costs, but you still are losing money, that's a strong sign that you are not charging enough for rent. We suggest doing market research and setting a higher amount.
Not hiring a property manager
While owning a rental business might seem like a one-man show, it can press quite heavily on the landlord's shoulders. This business means more than just attention to detail, it entails the one who manages it having enough legal, financial and communication skills to make it flourish.
Property managers have an eye for what might not look good on the property's financial statement and efficiently make the necessary changes. They are competent experts who can take care of all of these matters for you, so you don't have to worry about these factors.
Conclusion
It can feel overwhelming when you look at the financial statements and the numbers don't add up. A lack of industry knowledge can create gaps from which you may not easily recover. The best course of action to avoid these pitfalls is to collaborate with experienced property managers trained to increase your unit's economic performance.
Get in touch with us today and learn more about our services.