As an independent landlord in the Costa Mesa area, you may feel overwhelmed between maintenance requests, acquiring new tenants, and ensuring you receive the rent you're owed on time.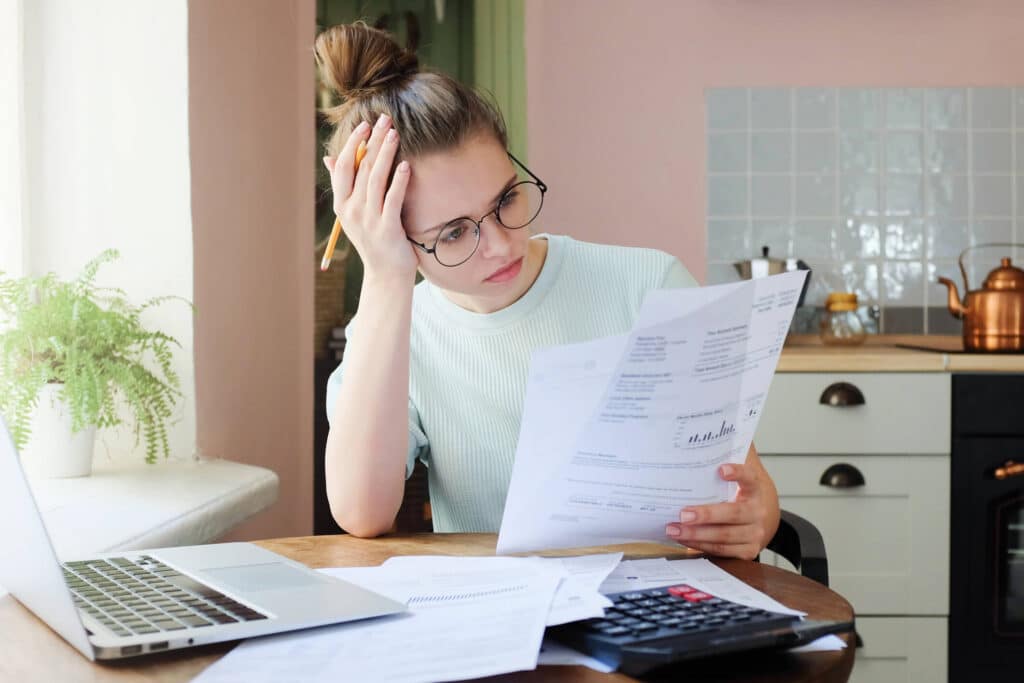 Fortunately, there are tools and services out there that can make life as a landlord much easier. From your daily operations to preventing inconvenient calls, below are some things that experienced landlords swear by.
Tools to Make Operating Your Rental Easier
Owning a rental property involves operating a business. It isn't just fixing leaky faucets and having tenants sign leases. Here are some tools that will make it easier than ever to operate your rental more efficiently and save you time.
Comprehensive Background Checker
During your tenant acquisition, it's crucial to conduct a thorough tenant screening. This includes a credit and background check and speaking with references to ensure they are eligible to rent your property.
Using an online comprehensive background checker is one of the easiest ways to get a full report on your applicant and identify any major red flags. There are several available online for DIY landlords with varying price points.
However, picking the perfect tenant is more than running reports. If it were that easy, no one would have bad tenants. An experienced property manager can make all the difference in getting tenants that actually pay on time and respect your property.
Specific Email Address for Your Rental
Many landlords make the mistake of using their personal phone numbers or contact information on property listings. Putting your information out there could lead to spam calls, emails, and texts.
Instead, create an email address specifically for your rental property to put on your listings. Communicating with prospective tenants via email makes it easier to filter out serious inquiries on your own time.
While quickly responding to potential tenants is crucial, nobody likes phone calls interrupting dinner. You can stay in charge of when and where you communicate with prospects by turning a ringing phone into the simple ding of an email.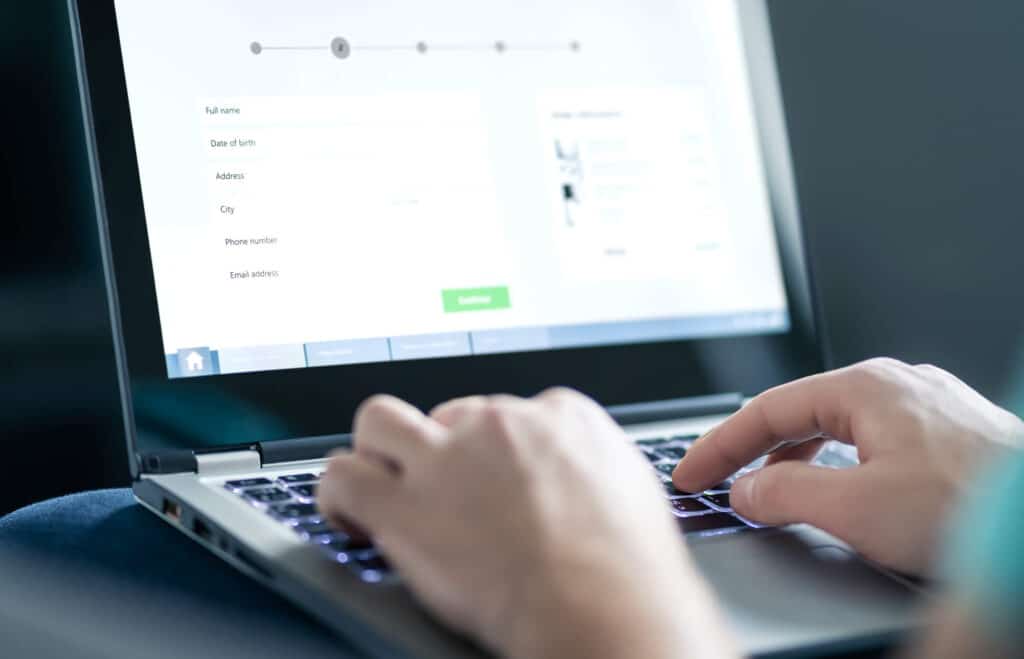 Pre-Screening Google Form
Before you commit to showing your vacant Costa Mesa rental property to an interested party, have them fill out a Google form with pre-screening questions.
Collect information such as their monthly income, job title, if they smoke or have pets, when they would like to move in, and any other important information you need to determine if they meet your standards.
This little hack will save you hours of time and help ensure you only meet with prospective tenants who qualify and are serious about renting your property.
Electronic Rent Collection Platform
Make it easy for your tenants to pay their rent and even easier for you to collect it with an electronic rent collection platform. There are several SaaS solutions that offer landlords a full platform to organize and operate their rental property.
From allowing tenants to set up automatic rent payments to sending reminders each month, these programs make it convenient and simple to track who has paid their rent and directly deposit it into your bank account.
It's important to note that many of these online platforms are geared toward DIY landlords with several units, or only offer limited functionality. If you only own a few rental houses and want a comprehensive online solution without the steep learning curve, hiring a tech-savvy property management company like CMC Realty & Property Management might be a much more cost-effective long-term solution.
Tools to Make Property Maintenance and Repairs Easier
One of the most costly and time-consuming aspects of being a landlord is the maintenance and repair of your single-family rental. These tools make it easier to prevent major repairs and keep your property in tip-top shape.
Odor-Reducing Primer
If your previous tenant was a smoker or owned a pet, your property may be left with an undesirable smell. Trap these odors with an odor-reducing primer such as Zinsser BIN Shellac Base Primer.
Paint it on your walls, cabinets, or property exterior to protect your property and trap odors from disrupting your new tenant's home.
Voltage Detector
There's no need to waste your time testing outlets with your phone charger to see if they work or not. With a voltage detector, you can easily see which outlets need repair.
This is an excellent thing to do between tenants, so you ensure your new tenant has functional outlets when they first move in. You'll save yourself time and money not having to go to the property to fix a simple issue that could have easily been remedied. 
Portable Heating and AC Units
There is nothing more uncomfortable than your tenant experiencing a broken heater or air conditioning during the winter or summer months. It's always a good idea to have a spare portable space heater or AC unit to bring to your tenants if this happens.
Not only will it temporarily fix the problem, but your tenants will be extremely appreciative of your quick solution. And, perhaps more importantly, they'll be much easier to deal with.
Water and Humidity Sensor
Investing in a water and humidity sensor with a wifi connection can keep you from experiencing expensive and damaging leaks. If the tool senses increased moisture or water, you would receive an alert notification.
You can ask your tenant to check it out and determine whether it's an emergency fix or can wait until the next day.
Tools to Stay Stress-Free as a Landlord
There can be some stressful situations you face as a Costa Mesa landlord. These tools and services can help you avoid this stress and keep your cool.
Keyless Entry
Upgrade your rental and switch from traditional deadbolts to keyless entries. You can grant each tenant a unique code to enter the property and ensure they will never get locked out.
How does this benefit you? You'll never get a late-night call from your tenant asking for a spare key. Plus, there's no need to switch out the locks after each tenant.
Smart Home Appliances
Technology for the home has become so advanced that you can now automate almost everything just by using your phone – no matter where you are!
Products such as the Ring doorbell, Nest thermostat, and other security products can help you keep your rental property safe and activate certain settings when you or your tenant aren't there. Additionally, they make your investment property more marketable to potential renters.
Property Management Company
A property management company is one of the absolute best tools a landlord can use to make their life easier. Finding a reliable and efficient property manager can completely streamline your rental business, increase your revenue, and help you achieve truly passive income.
But will hiring a Costa Mesa property management company eat into your profits? If you hire the right one, the answer is no. In fact, you'll see your profits steadily rise as your rental property business becomes more efficient and you get to enjoy quality tenants.
CMC Realty & Property Management Makes It Easier to Own a Rental Property
Don't get caught up in phone calls with prospective tenants or get on your hands and knees to fix a leak under the sink. Make better use of your time by searching for new investment opportunities or simply enjoying life when you let CMC Realty & Property Management take care of your rental property.
With expert real estate professionals, advanced management tools, and dedication to helping our owners make the most money from their investment, CMC Realty & Property Management can make it even easier to be a landlord.
Interested in learning how we can help your rental property become more efficient? Check out our list of property management services we offer today!