Whether you're a landlord searching for your very first tenant or your tenth, it's essential to get your rental property ready before anyone moves in. To ensure a smooth transition and a happy new tenant there are some specific steps you can take.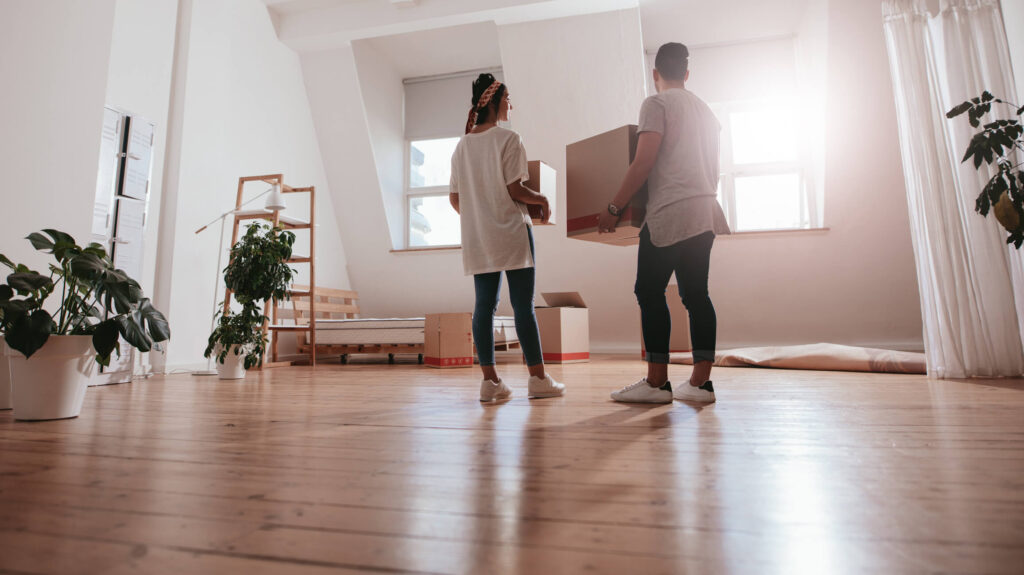 The Importance of Being Rent Ready
When your previous tenant moves out, you'll need some time to prepare the property for the next tenant. Some landlords, especially newer ones, often overlook this and rush to place a new tenant as quickly as possible.
It's a good idea to have a week between when one tenant moves out and the next one moves in to get everything in order. While you can start getting your property rent ready before your previous tenant moves out, some tasks require an empty home.
First impressions are everything and having your new tenant move into a rent-ready property provides a pleasant experience, creates a smooth transition, and results in a happy tenant.
Steps to Get Your Property Rent Ready
Before welcoming your new tenant, make an action plan to complete these simple steps to get your Long Beach property rent ready.
1. Obtain or Renew Your Rental License
Some cities and districts in California require landlords to have a business license or tax certificate to rent their property to tenants. If this is your first time renting your property, you'll want to apply for your license before allowing a tenant to move in.
If you have been a landlord for a couple of years, you'll want to make sure your license or certificate has not expired. They usually need to be renewed every 2-4 years.
2. Make Major Repairs
Whether your last tenant didn't care for your property or a random disaster tore through it, you'll want to fix any major repairs that may be present.
These repairs include cracked pipes, holes in the wall, broken steps, stuck locks, and electrical issues.
You may have been using temporary solutions for these problems while you had a tenant living in your property. Now that it's vacant and you're getting it ready for the next tenant, you have the opportunity to finally fix the major issue for good rather than dealing with maintenance requests down the road.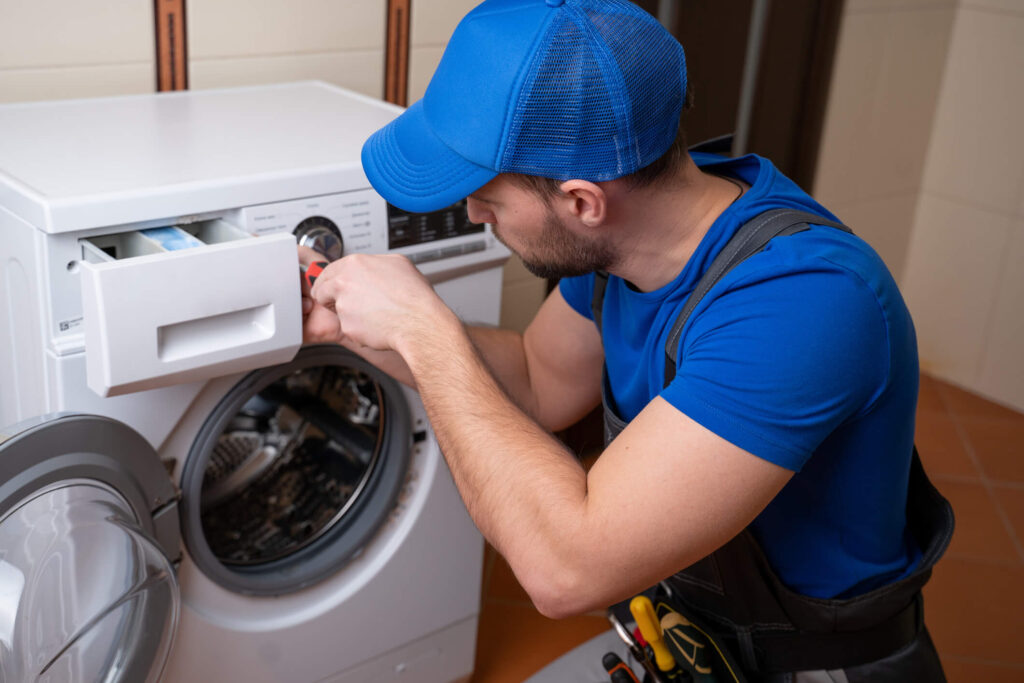 3. Check Appliances
Unfortunately, our home appliances don't last forever. They require gentle care and routine maintenance sometimes.
To avoid getting a maintenance call from your new tenant, check that all your appliances are working properly.
Run the dishwasher, do a load of laundry, try the microwave, ensure all the knobs and burners work on the stove, and test out the security system for safety.
If you find that something isn't working, check if the appliance is still under warranty. You may have caught the problem early enough to save some money on the repair!
If you don't live near your investment property, hiring a property management company to do this can save you a lot of time and money.
4. Deep Clean the Property
Nobody wants to move into a dusty, smelly, stained rental property. This leaves a terrible first impression. After having a tenant living in your property for a year or two, it deserves a professional deep clean.
If your previous tenant left the place a mess and requires heavy-duty cleaning, you could take the cost out of their security deposit if necessary.
To save you time and help you organize everything else you need to get your property rent ready, we recommend hiring a professional cleaning company. If your previous tenant had a pet in the house, you'll want to make sure they deep clean the carpets too.
5. Make Minor Repairs
This is a great time to make those small, minor repairs that you notice but don't threaten the integrity of your property.
Whether it's a busted outlet, a crack in the wall, or a scratch on the wall from moving furniture, these minor repairs can make all the difference in the presentation and aesthetic of your property.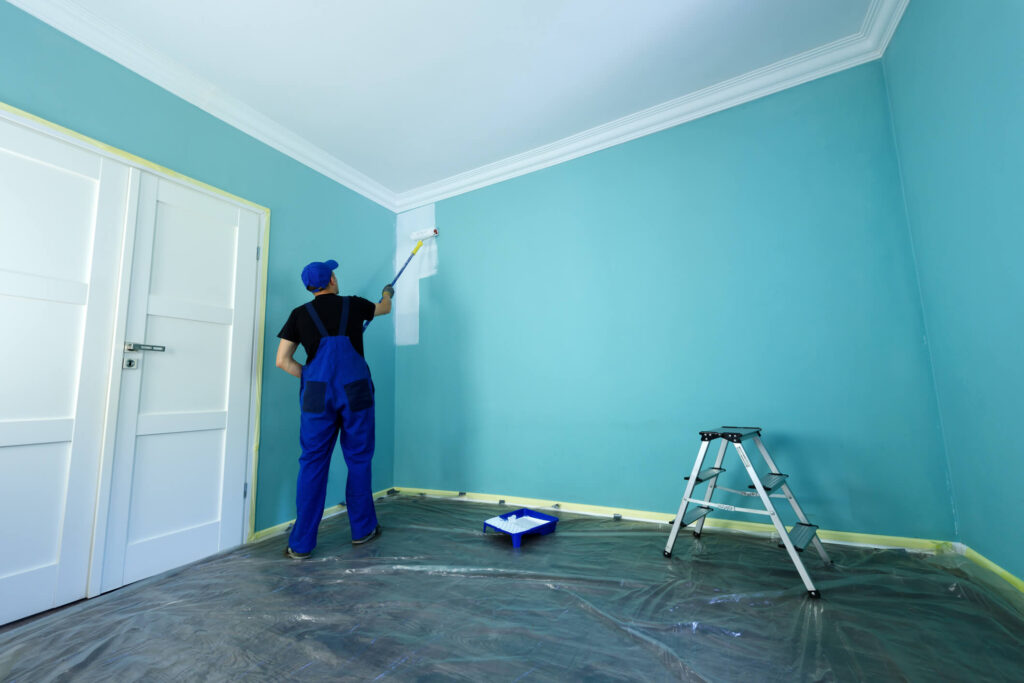 6. Add a Fresh Coat of Paint
There is nothing better than walking into a clean, empty rental property with the scent of a fresh coat of paint on the walls. It smells brand new and all the possibilities and opportunities to create a home they love will welcome your new tenants.
While it may take a day or two to paint your property, tenants definitely appreciate it. A simple neutral coat can make all the difference.
7. Quick Maintenance and Inspection
Every four months or so, you should do a routine rental property inspection to ensure everything is working properly. Not only will this save you time while getting your property rent ready, but it can save you money when it comes to major repairs.
This is an excellent time to get an HVAC tune-up or to check your water heater.
8. Check Your Landlord Insurance Policy
If you don't already have landlord insurance, it's time to look into taking out a policy before your new tenant moves in.
Landlord insurance can protect your property against paying for repairs, and loss of rent due to eviction or vacancy, and cover your liability if anything happens to your tenant while they live there.
If you already have a landlord insurance policy, review the terms and see if there are any changes you would like to make. It's also a good idea to require your tenants to have renter's insurance.
9. Find a Reliable Property Management Company
One of the best decisions you can make as a landlord in Long Beach, California, is finding a reliable property management company to help you manage and take care of your rental property.
CMC Realty & Property Management Company has helped hundreds of landlords in the Long Beach area. With our exclusive property management services, you can maximize your rental income while spending less time catering to tenants and dealing with the day-to-day hassles of owning a successful rental property.
See how much you can rent your Long Beach property for with our FREE rental analysis today!